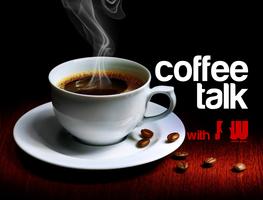 Good Morning All and I hope you are having a wonderful start to your work week.  As we get geared up for August and the final dog days of summer, I want to always do my best to point you in the right direction as it pertains to resources and valuable advice.
One of the main reasons I began this blog was to provide valuable insight and information to small and medium-sized nonprofits. Having the ability to pay and hire large firms is not always the reality. So we must create nontraditional ways to leverage our capital.
On August 15th from 10-11:30am @ the Neighborhood Café in Charlotte, I will be doing the second edition of the JSW Coffee Talks. I will be discussing in brief detail nonprofit life cycles and board development. You will also get a chance to hear from JSW Media CEO Jameka Whitten on branding and brand development.
I have attached the link below so you can purchase the limited number of tickets we are selling. Don't miss out on the great opportunity to network, discuss and learn. Have an awesome day.
http://www.eventbrite.com/e/coffee-talk-wjsw-media-august-edition-registration-18004722610
Cheers.
Keith Cradle